Terapia genica contro il daltonismo Uno studio condotto alla University of Pennsylvania ha avuto buon esito sui cani 22 aprile 2010 – Il mondo è tornato a colori dopo una vita da cani… ma non si tratta solo di una metafora. Infatti, alcuni cuccioli sarebbero guariti dal daltonismo. Grazie alla terapia genica ricercatori dell'Università della Pennsylvania sarebbero riusciti a curare la cecità cromatica. Questo approccio – la cui efficacia dovrà però essere confermata da nuovi studi condotti anche sugli esseri umani – è basato sulla sostituzione di un gene difettoso (CNGB3) con uno sano. La terapia genica si è mostrata efficace per tutti e 33 i mesi dello studio; dunque, molto probabilmente laddove funziona può essere risolutiva; tuttavia, il tasso di successo è risultato minore nei cani con più di 13 mesi e mezzo di vita. "Il successo della terapia nei cani – scrive l'Università della Pennsylvania –, ossia il ripristino della funzione dei coni, è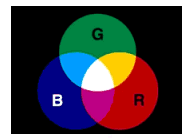 stato documentato mediante l' elettroretinogramma e attraverso il comportamento oggettivo degli animali con la luce diurna". L'acromatopsia (daltonismo) è una malattia rara che colpisce gli esseri umani in un caso su 30-50.000. Interessa primariamente i fotorecettori della retina deputati alla visione dei colori: i coni, di cui esistono tre tipi differenti (per il rosso, il verde e il blu). Esistono però diverse forme di daltonismo e bisogna considerare che la terapia genica potrebbe anche richiedere la sostituzione di più geni (mediante iniezioni sotto la retina) e, dunque, essere estremamente difficoltosa nonostante le buone premesse. L'articolo è stato pubblicato on-line sul Journal of Human Molecular Genetics, è stato diretto da Komáromy, Jessica S. Rowlan e Gustavo D. Aguirre del Dipartimento degli Studi Clinici presso Penn Vet; Monique M. Garcia, Asli Kaya and Jacqueline C. Tanaka of Temple University; John J. Alexander of the University of Florida and the University of Alabama; Vince A. Chiodo and William W. Hauswirth of the University of Florida; and Gregory M. Acland of Cornell University. La ricerca è stata sostenuta da: the National Eye Institute of the National Institutes of Health, the Foundation Fighting Blindness, the Macula Vision Research Foundation, the McCabe Fund, the ONCE International Prize, the Van Sloun Fund for Canine Genetic Research, Hope for Vision and Brittany Rockefeller and family.
Fonte: University of Pennsylvania.