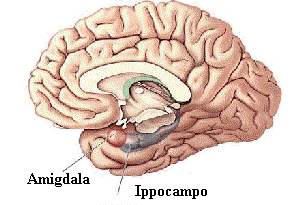 Terapia a base di luce i per disordini dell'umoreUn'équipe internazionale sostiene che il colore può incidere sullo stato d'animo 2 novembre 2010 – Che i colori influenzino l'umore era una tesi in voga particolarmente nell'Ottocento: già Goethe lo sostenne in una sua opera. Ora però una rigorosa ricerca scientifica recupera questa teoria per dimostrarne la fondatezza: lo hanno fatto ricercatori delle Università di Liegi, di Ginevra e del Surrey (Uk), che hanno pubblicato a fine ottobre uno studio su PNAS on-line.
"Abbiamo ipotizzato – scrivono i ricercatori – che la luce potesse influenzare fortemente anche le emozioni e abbiamo verificato se brevi esposizioni modulassero le risposte emotive del cervello". Ebbene, ricorrendo alla risonanza magnetica funzionale per immagini – che mostra l'attività del cervello in 'diretta' – si è visto che la luce blu (rispetto a quella verde) aumenta le risposte a stimoli emotivi nell'area della corteccia temporale deputata alla vocalità e stimola l'attività dell'ippocampo. Con l'esposizione alla luce blu la connettività tra l'amigdala e l'ipotalamo è migliorata. L'esperimento è stato condotto su 17 volontari sani di età compresa tra i 20 e i 26 anni (ovviamente non daltonici ); ma questa ricerca richiederà ora ulteriori approfondimenti.
Referenza originale: "Spectral quality of light modulates emotional brain responses in humans", G. Vandewalle, S. Schwartz, D. Grandjean, C. Wuillaume, E. Balteau, C. Degueldre, M. Schabus, C. Phillips, A. Luxen, D. J. Dijk, and P. Maquet, PNAS published ahead of print October 25, 2010, doi:10.1073/pnas.1010180107 Teoria del colori, Tubinga, 1810.
Fonte principale: PNAS