Giornata europea dei diritti dei pazienti Si è celebrato l'VIII appuntamento: nell'Ue più diritto all'informazione, ai trattamenti e alla copertura sanitaria universale Più informazione, diritto all'assistenza sanitaria universale e accesso ai trattamenti disponibili. Sono questi i punti salienti della Giornata europea dei diritti dei pazienti che il 12 maggio si è celebrata nell'Ue (si è proseguito però anche il 13 maggio).
I pazienti sempre al centro "I pazienti dovrebbero essere al cuore delle nostre decisioni e delle nostre politiche", ha affermato a Bruxelles il Commissario Ue per la salute Tonio Borg (che si occupa anche di protezione dei consumatori). "Sostengo convintamente – ha proseguito – la centralità del paziente e credo che migliorare le vite dei pazienti vada di pari passo con l'efficienza dei sistemi sanitari". Una rete europea di medici "La qualità dell'assistenza – nota ancora il Commissario Borg –, tanto importante per i pazienti e i loro cari, viene garantita anche mediante una direttiva" in cui si fa riferimento a specifici network europei (gli ERN). In altre parole si mira a creare, in tutta l'Unione europea, una rete tra professionisti della salute altamente qualificati. Questa rete è importante soprattutto – secondo il Commissario Ue – perché "offre un concentrato di conoscenza e di risorse che vanno a beneficio dei pazienti. Ciò è di particolare valore nelle aree dove le risorse sono scarse e dove sono presenti malattie rare, complesse o a bassa prevalenza". Cittadinanzattiva: occhio ai malati cronici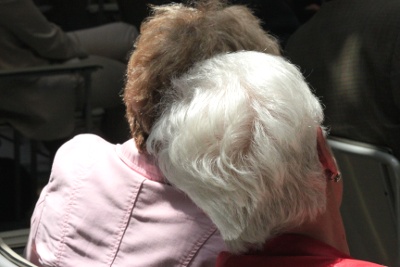 Le organizzazioni di cittadini (in particolare Activecitizenship ossia Cittadinanzattiva internazionale) vogliono attribuire una particolare rilevanza ai pazienti affetti dalle malattie croniche, i quali sono soprattutto anziani. D'altronde in Italia almeno una persona su due tra i 65 e i 74 anni di età soffre di una o più patologie croniche (tra cui quelle oculari) e, sempre in questa fascia d'età, solo il 30% dichiara di essere in buona salute. In conclusione, secondo Activecitizenship bisogna: 1) migliorare le capacità della persona di gestire efficacemente la propria malattia cronica; 2) migliorare la capacità dei gruppi di pazienti di partecipare efficientemente alla costruzione di politiche sanitarie più efficaci. Vedi anche la " Carta dei diritti del paziente affetto da maculopatia "
Leggi anche: " 10 benefits the EU brings to patients "
Fonti: Europea.eu , Activecitizenship
Pagina pubblicata il 12 maggio 2014.
Ultima modifica: 14 maggio 2014.