World Sight Day, which took place on 13 October 2022, was an opportunity to meet and discuss issues related to managing and preventing blindness and low vision, with the purpose of improving the Italian healthcare system response.
IAPB has a mission: for 40 years it has promoted best practice in preventive eye care among the general public and is committed to giving vision rehabilitation the importance it deserves within the national health system.
This is why World Sight Day, which was held on Thursday, 13 October 2022, under the High Patronage of the President of the Italian Republic, is an initiative of vital importance.
It is an annual event of great relevance, an opportunity for discussion among experts, and a chance to help the general public participate in informative meetings, which spread awareness on the power of prevention, and access free eye exam sessions.
Prevention is precisely the best weapon to defeat blindness and low vision: over 3 million Italians are at risk of Glaucoma, Macular Degeneration, and Diabetic Retinopathy, three silent diseases that cause blindness if not treated in time.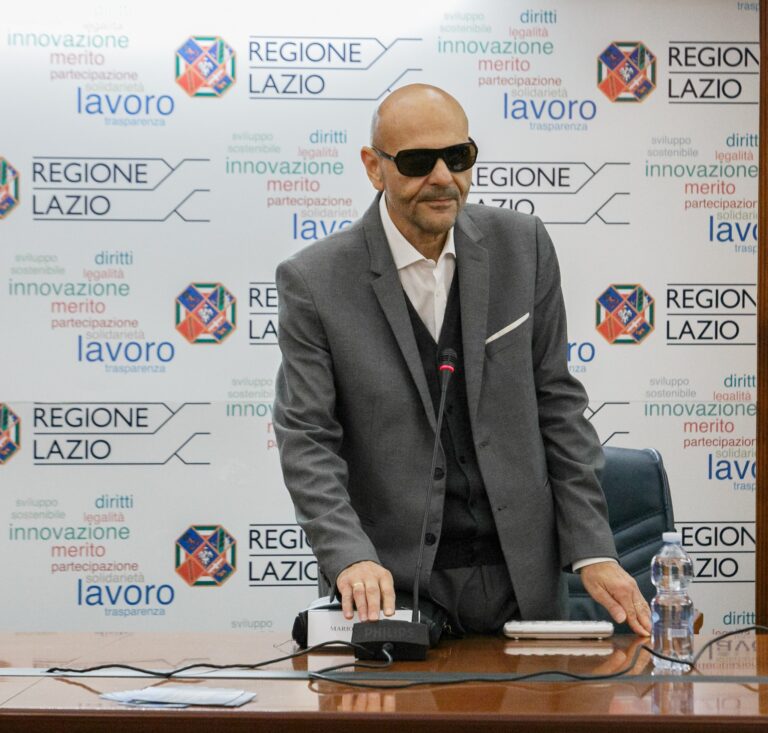 Mario Barbuto, president of both IAPB Italy and the Italian Union of the Blind and the Partially Sighted (UICI), delivered the opening speech of the conference, which was held in the Sala Tevere, at the Regione Lazio's headquarters.
"The numbers of health care workers involved in prevention are small, the networks for quality diagnosis and timely services are not as they should be. For this reason, there are many resources that must be used to turn this situation around. Greater attention, a deeper awareness, and more effective use of these two elements are needed so that the gift of sight can be preserved and protected.
People should not be the ones to always seek preventive eye care services, but services should reach out to potential patients first.
More is required. We need a continuous connection that links first access to care – when a diagnosis is performed, the intervention that follows, the treatment and the necessary rehabilitation.
Today I want to bear witness with my presence, together with all the members and managers of the Italian Union of Blind and Partially Sighted. We are a living example of what must not happen. We appreciate the gift of sight now more than ever as we have been deprived of it ourselves. And precisely because we've lost our sight, we know that this gift must be preserved and protected for everybody else. This is our mission, our duty."
The meeting was attended by Alessio D'Amato, regional Minister for Health and Social-Health Integration, Lazio Region; Salvatore Clemente, General Directorate of Health Prevention, Ministry of Health; Mario Stirpe, President of the National Technical Committee for the Prevention of Blindness and Low Vision, Ministry of Health; Roberto Bonfili, Italian Ophthalmological Society, Ophthalmological Director of the San Camillo Forlanini Hospital; Linda Legname, Vice President of the Italian Union of the Blind and Partially Sighted; Valeria Iannucci, Ophthalmologist in charge of prevention activities for the IAPB Italy health campaign; Francesco Bandello, IAPB Italy Scientific Committee, Vita-Salute San Raffaele University, Milan; Elio Rosati, Cittadinanza Attiva; Filippo Cruciani, IAPB Italy Scientific Referent; Filippo Amore, Director of the National Centre of Service and Research for the Prevention of Blindness and Vision Rehabilitation; Paolo Russo, Ophthalmologist, former deputy and president of the Sight Protection Parliamentary Intergroup; Stefano Fresi, actor and Alessandra Viero, journalist and television presenter. To watch the live coverage of the meeting visit our Facebook page, or click here