A META-ANALYSIS ON OVER 160 THOUSAND PEOPLE SHOWED THAT THIS COMMON REFRACTIVE ERROR COULD DEVELOP MORE EASILY IN THE ABSENCE OF PROPER EXPOSURE TO SUNLIGHT
Genetic research in the ophthalmological field has made another important leap forward. A large international group of researchers has succeeded in identifying 161 genetic factors that could lead to a very common refractive error such as myopia, which can cause retinal detachment and lead to – in the most serious cases – the loss of sight. These latter cases are on the rise as myopia is growing significantly worldwide. [1].
According to researchers, new genetic discoveries – achieved also thanks to powerful software – point to the hypothesis that refractive errors may be caused by alterations in the molecular cascade "triggered" by light. This means that subjects who are not sufficiently exposed to sunlight – especially in early childhood – are in greater danger of developing myopia. The genetic foundations, of what had already been understood on other grounds, are now clearer.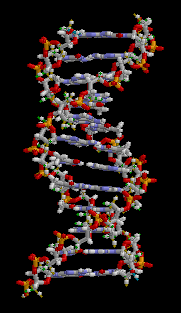 Source: Nature Genetics, Johannes Gutenberg Universitaet Mainz
[[28.3% of the world's population is myopic (2010), and the trend is growing. While it is predicted that over one third (33.7%) of the inhabitants of our Planet will be shortsighted by 2020, by 2050 such estimates rise to 50% of the global population. (Fonte: Holden BA, Fricke TR, Wilson DA et al., "Global prevalence of Myopia and High Myopia and temporal trends from 2000 through 2050", Ophthalmology Vol 123, Number 5 May 2016).]]